TCH COLLECTION - Bold & Beautiful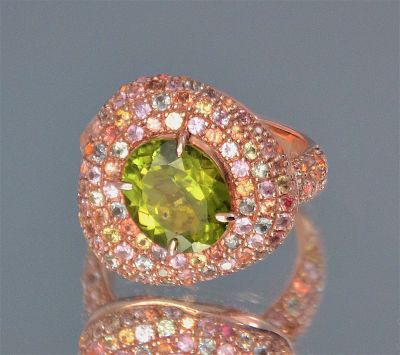 We met Toma Clark Haines through a mutual friend in 2017. We knew of her company The Antiques Diva & Co. She offers antiques sourcing and buying tours to private buyers, antique dealers and interior designers in Europe, Asia and America, but we were intrigued when we learnt that she was in the process of designing a range of jewellery.
We met with Toma in London over a cup of coffee to discuss the TCH COLLECTION. Whilst the online videos that we had watched of one of her Parisian tours showed her warm vibrant personality, what it did not show was her inherent charm & courtesy and her love of people. We think all of this is reflected in her jewellery. It is dramatic, it is fun but because of the colours and stones that Toma has chosen, it has a wonderful combination of brightness and softness.
This is what Toma says about the origins of the TCH COLLECTION:-
"When I get dressed in the morning – I look in the mirror and it's often the last time I see myself all day. I get dressed for other people - because other people will see me - how I look and what I'm wearing. But when I put on my jewelry – my rings specifically – they are the one thing I put on that I wear for myself.
Whether I'm driving in my car, taking notes at a meeting, working on my laptop, or simply lingering at the end of the day over a cocktail…. I see my hands. I always have a manicure. And I always wear a ring.
A few years ago De Beers launched an advertising campaign, "Women of the World Raise your Right Hand". The campaign was targeted at women – empowering women to buy jewellery for themselves. When my marriage ended, I took off my wedding ring and I cried. And my hand looked bare – unfamiliar – as if I were looking at someone else's hand. It's perhaps no coincidence that I launched the TCH Collection as a single woman.
Designing this collection was a wonderful moment of empowerment when I realized I would survive. It was my phoenix rising moment. I designed the biggest boldest ring my mind could imagine and began designing and producing jewelry.
Since I was a child I've wanted to be a jewellery designer. In making the decision to launch a second business I took a chance –– a gamble – on something new. The one thing I have learned as CEO of my core company – The Antiques Diva & Co – is that there is only one secret to success. In order to be successful you simply have to keep on doing whatever it is you do. Success comes to those who are willing to first take a step forward. Success stays with those who keep stepping forward every day.
Life happens. What matters in life isn't what happens to you – but how you respond to the situation. When you fall down, you get up. You start over. You try again. The TCH COLLECTION is a reminder to love yourself, and to believe in yourself. It's also a reminder that you can make your own dreams come true. Anything is possible. If you can dream it - you can do it."
We are very proud to be the first to offer a small selection of the TCH COLLECTION both on our website www.scarabantiques.com and at Antiques for Everyone at the NEC from 20-23 July 2017 before the COLLECTION officially launches in Paris at the beginning of 2018.
The rings that we have chosen to showcase have to be worn to be appreciated. At first glance you may think that they are too big or too dramatic for you but believe me, once you try them on you will love them! Sue did!
Tags: